In the abandon city of Pripyat, Ukraine.
Miniatura: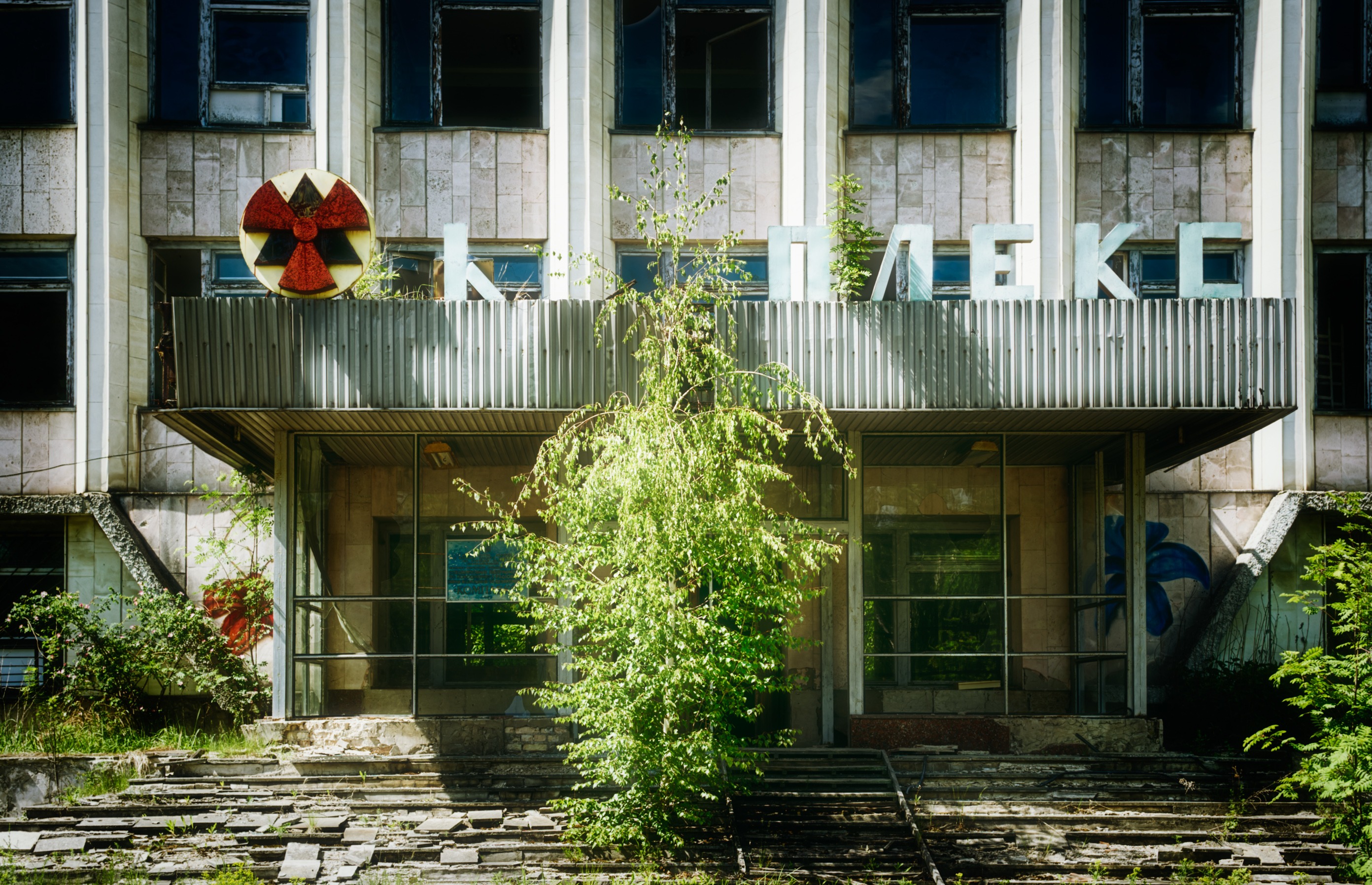 This picture was taken in front of some sort of office of the atomic center. It's possible to take a look only from this distance – "I was not allowed to go inside, that could have been quite interesting", says Bo Nielsen on his web site.
The windows broken, the letters of the signs falled down give us the feeling of the decades since the disaster, forefront the mystery of the space inside. But in meanwhile, new life is coming, with the plants and the trees grown up.
Source: Chernobyl photo gallery from Just Walked By - Bo Nielsen
English
Read time: 1 min
Submitted by Emanuela Clavarino on 17 February, 2012 - 20:30